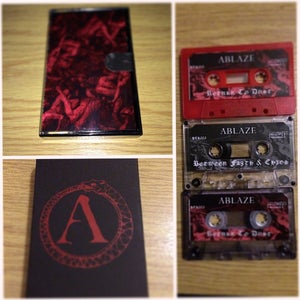 €

4.00
two track promo tape that comes in a black screen printed slipcase. featuring the brandnew songs "Between Faith & Chaos" & "Return to Dust". including a digital download and available in red or clear grey.
Released August 9th MMXIV via Helltrapped Records, recorded by Björn Nothings Left, Artwork by Micha Optimist.
ps: there's a third, limited colorway available from Helltrapped Records.